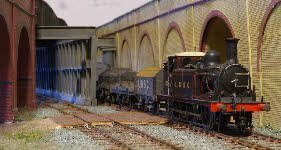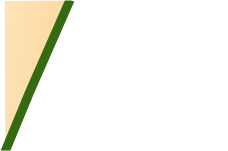 A selection of photos from Scaleforum 2015, taken by Tim Venton.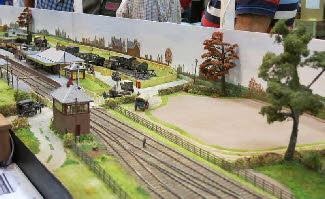 Left - a view from the Lewes end, showing the back-scene, and the bare field on the right, reserved for the creamery.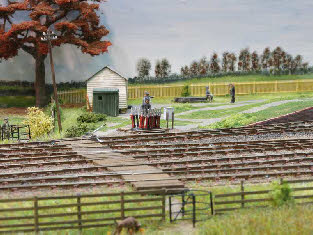 Right - the London end of the station, showing the boarded public footpath across the tracks (now replaced by a footbridge in real life) complete with working kissing gates, with the ground-frame centre stage.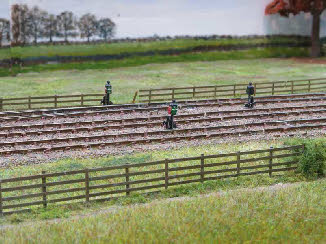 Left - a view of the Brighton-style rotating ground signals, currently mechanised using Tortoise motors, but due to be replaced with servos controlled by MERG electronics.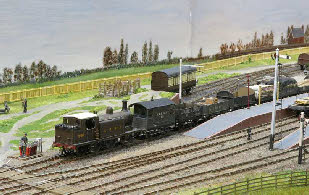 Right - E4 no 566 shunts the goods yard, with the cattle dock in the background, and a covered carriage truck in the end-loading dock.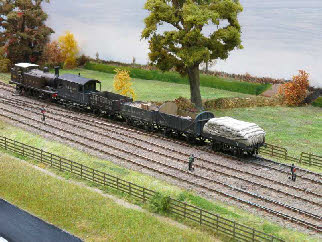 Left - the E4, in Marsh umber passenger livery, in the head shunt.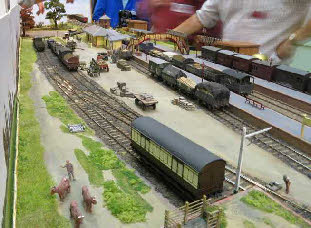 Right - a view from the operator's side - the goods yard and the station entrance.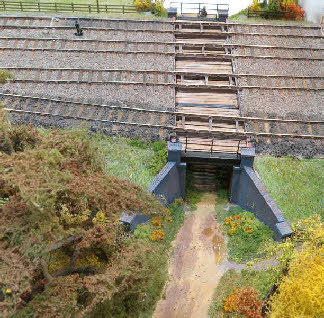 Left - the bridge over the green lane, showing its baulk timber construction, as per the real thing.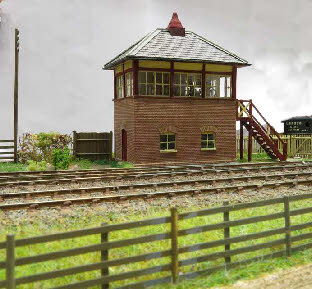 Right - the almost-finished signal box, just waiting for the last few details - brackets under the roof, and the roof-top finial. I am intending to experiment with 3D printing for both of these items.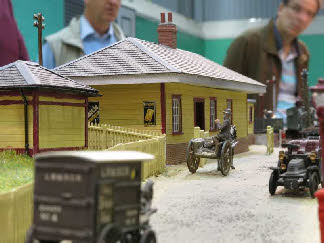 Left - the rear of the station building and old signal box. I've now completed the station building, with the addition of guttering, down-pipes and vent column for the toilets.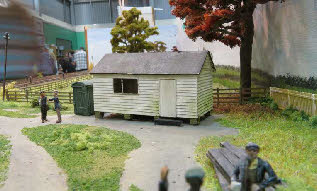 Right - the scratchbuilt yard foreman's shed. I think this is the oldest model I have, built for my first layout in 1975. It's made of plasticard, and has survived remarkably well. Next to it is a lamp shed, a whitemetal kit, I think from Dart Castings.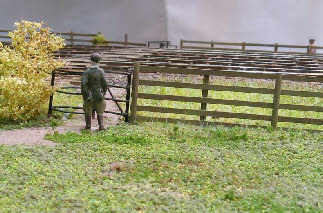 Left - the local farmer waits until the train has passed, before crossing over the tracks.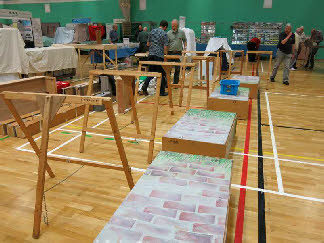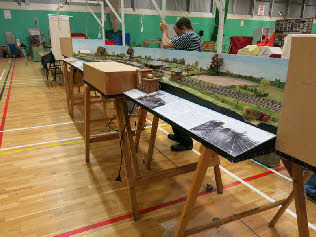 A little out of sequence, but here are two pictures of Plumpton being set up. On the left, the layout travels in four boxes, strong enough to be stacked four high if needed, and weatherproof, but very light. They are made from plywood (old pantomime scenic materials!) with a framework of 50x25 softwood. The sides are hinged so that they fold up when not in use.

On the right, the final touches before attaching various cables, and putting on the curtains.