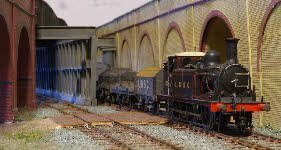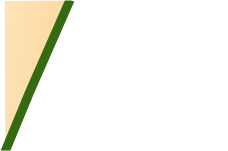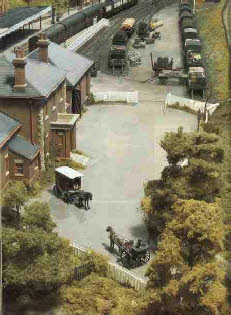 Left - an overview of the station entrance and the down goods yard.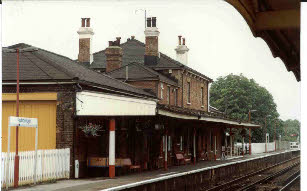 Right - the station building in 1980 from the north.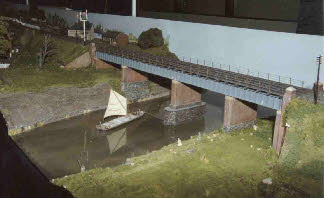 Left - the river Arun and railway bridge, with a model of the last surviving Arun barge, drifting downstream towards Arundel.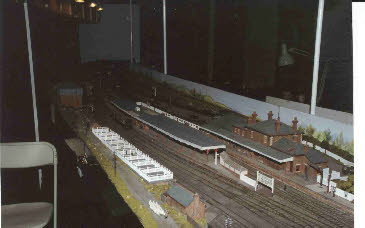 Right - the station showing the enormous canopy over the central island platform, and the cattle pens to serve the adjacent livestock market.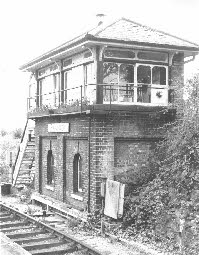 Left - the signal box from around 1920 - virtually unchanged into the latter part of the 20th century.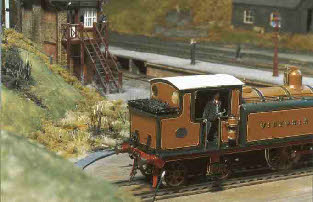 Right - D3 'Victoria' on the turntable, with the signal box in the background.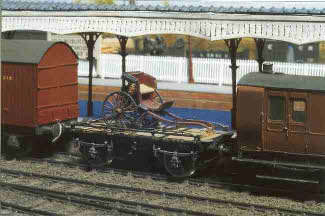 Left - a stray GW carriage truck in the platform.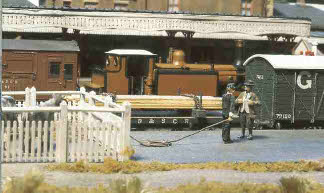 Right - a conversation about hosing down the cattle pens, with a not-quite-finished D1 in the background.