Photographs on this page by Jon Hughes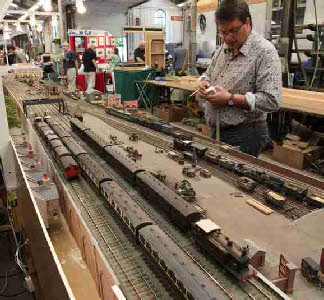 Left - a cattle train on the London Bridge slow, being passed by an express to the coast, and a stopping train to Victoria on the slow up line.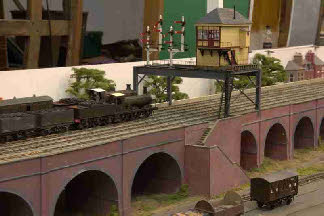 A coal train headed by C2 no 522 waits at the junction signal whilst a stopping train for London Bridge gets the right away.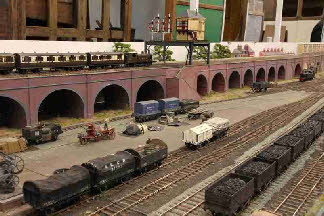 Left - the goods yard.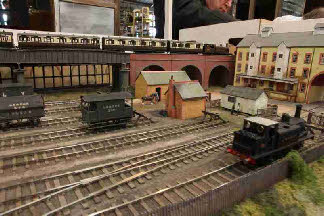 Right - the end of the marshalling yard, and the brewery with a train of umber and white 48' stock heading over the viaduct towards the coast.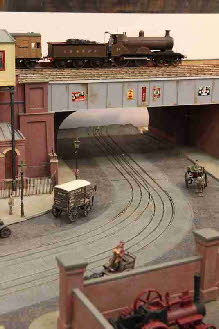 Left - Brighton Road tram lines, with B4 'Norfolk' on the overbridge.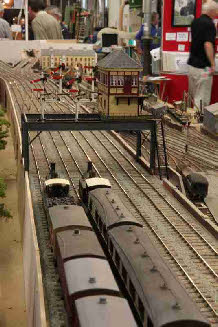 Right - the high level section, with left to right the slow and fast lines to London Bridge, and fast and slow lines to Victoria, with the junction to the coast visible in the distance.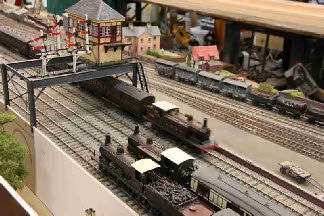 Left - the busy high level signal cabin.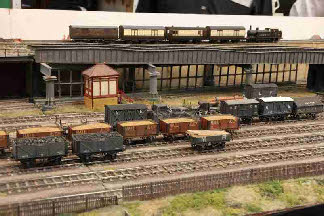 Right - activity in the marshalling yard, with a parcels train on the high level section.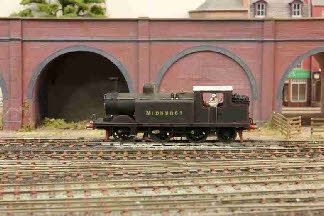 Left - E4 'Midhurst' pauses in the loco sidings..