All photos on this page by David Brandreth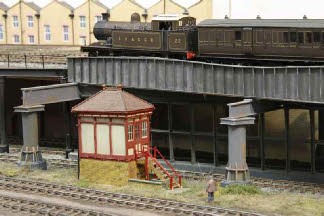 Left - I3 on the high level lines with a train of Billinton 54' stock, and the low-level signal cabin.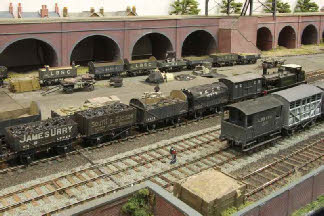 Right - the low level goods yard.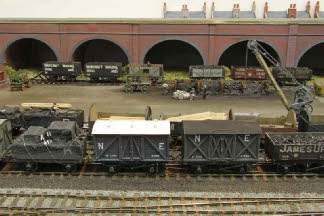 Left - the goods yard and coal staithes.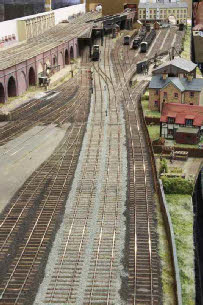 Right - a view showing the goods yard (left), the marshalling yard (centre distance) and the timber yard (right).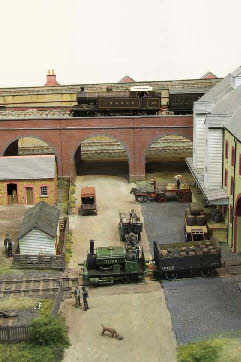 Left - the brewery siding, with Manning Wardle 'Titan' propelling a wagon load of empty barrels into the brewery on the right.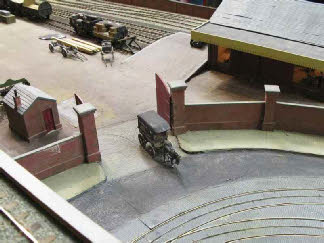 Right - the entrance to the goods yard, with the tram lines on Brighton Road.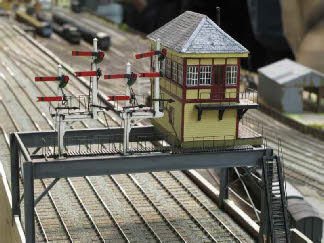 Left - the high level (passenger) line signal cabin.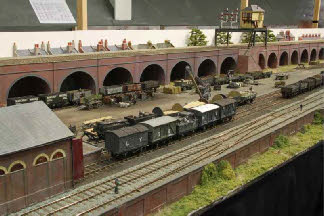 Right - goods yard and goods shed.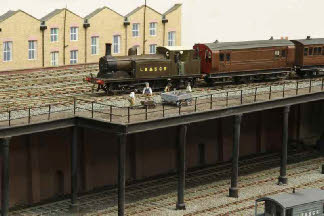 Left - D3 ex 'Billingshurst' heads a train of 6-wheelers across the high-level bridge.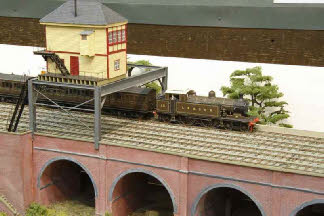 Right - I3 no 22 heads towards the coast under the high-level signal cabin.