Added March 2019

A few lineside photographs of Plumpton Green: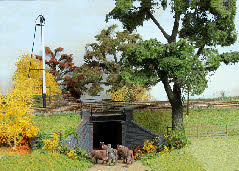 Left - the green lane west of the station, with a herd of Sussex Reds being moved to new pastures.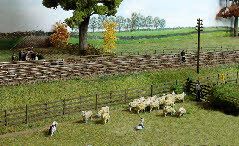 Right - a flock of Southdown sheep with dogs and shepherd.

Right - a view of the goods yard and rear of the station building

Right - the footbridge and platform with station staff keeping everything spick and span.